Twitter is to charge users for the famous blue tick – the first big change since Elon Musk's controversial takeover.
An update to its iOS app on Saturday said the feature was live in the handful of countries that have been testing the premium Twitter Blue service – which originally launched last year.
However, the blue tick roll-out is now reportedly being paused until after Tuesday's US midterm elections.
The New York Times said staff had raised concerns people could use it to impersonate political figures and publish false information.
Twitter Blue, which has now increased to $7.99 per month in the US, is currently available in America, Canada, Australia, and New Zealand – but should soon be available elsewhere, including the UK.
So what are some of the other features you get beside the blue tick?
Embarrassing typo? Edit and undo tweets
A long-requested feature, users can edit tweets up to five times within the first 30 minutes of tweeting: for example to fix typos or clarify meaning.
The fact the tweet is edited is flagged up and others can click through to see the previous versions.
Twitter Blue users also have an undo tweet function, which gives a brief "cooling-off" period before the post goes live – useful perhaps if you've forgotten to tag someone.
It gives a preview of the tweet and a countdown during which time the post can be retracted. The undo period can be customised from the default 20 seconds.
Custom colours and bespoke navigation
Fed up with the classic Twitter light blue? Fancy a pink theme or distressed black? Subscribed users can change the colour of the app icon, as well as the overall colour theme.
The navigation bar can also be customised to include people's most-used destinations such as notifications, lists, messages, top articles or explore.
Text size can also be changed.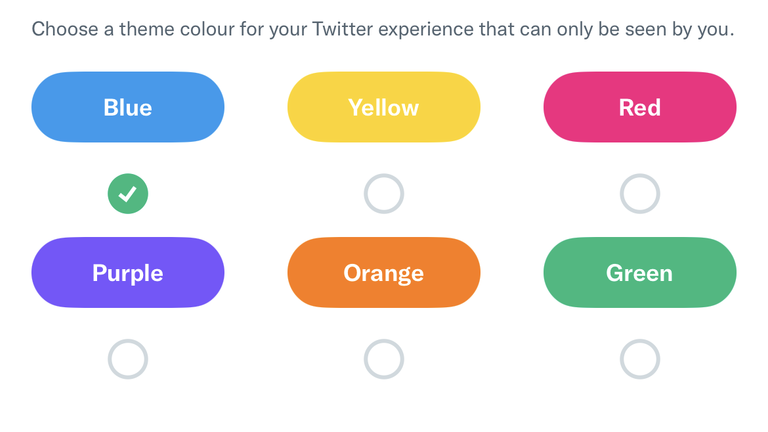 Upload much longer videos – and in better quality
Paying users also get first access to new Labs features being…


Source : skynews